WELCOME TO THE VANLIFE SHOP
We want to welcome you to The Van Life Shop where you can find a collection of everything related to #VanLife from camping essentials to parts that you could use to build your own perfect camper van. VanLife is really popular all over the world. Whether you are new to van life or have lived in your van for years, there is something for everybody.
We have van life products listed that are great for those who love camping, campervanning, motorhome travelling and even caravan getaways so check out what's on offer! Items range from camping kitchen accessories to help you to provide the perfect van life meals. Show your love of vanlife by visiting the clothing section and purchasing some van life themed clothing, then everyone can know how much you love your van! Also on offer, are a variety of safety related equipment such as smoke and carbon detectors and fire extinguishers, don't forget to grab yourself a first aid kit for those unexpected accidents on the road!
You can be sure to find things you need and love ready for your adventure. Browsing through loads of Van Life products for the perfect ones can be difficult and time consuming, so let us browse for you and show you the best Van Life products available online. The items selected are what we think are the best van life products and are reviewed as the most reliable options available, which saves you time so you can get to enjoying vanlife! All of the products listed on The Van Life Shop come from reliable sites across the web that we know you can trust.
SELECTED POPULAR VANLIFE PRODUCTS AT THE VAN LIFE SHOP
Essential Campervan Accessories
Essentials For Van Life Travellers
Some of these essential vanlife products are absolute must haves when you're on the road!
First Aid, Fire & Safety
Safety on the road is paramount, you can post those vanlife  instagram snaps if your vans burnt to the ground. Or worse, you're dead. So take safety seriously and be smart at all times. The equipment to save yourself and your property is much cheaper than the alternative.
Gear Up for the Season
Grab Some BBQ Gear to enjoy your summer camping properly!
10% Off ToolKits
You never know when you'll need tools on the road, make sure you're prepared with these great suggestions.
Useful Gadgets For On The Road
Here are some simple products designed to make your life easier and will bring convenience to your van life. 
We Know Your Pets Love Van Life Camping Too 
Cats, dogs and other pets love to go camping in the outdoors too! Take a look at some of these pet camping essentials!
All of Your Favorite Brands at the Best Price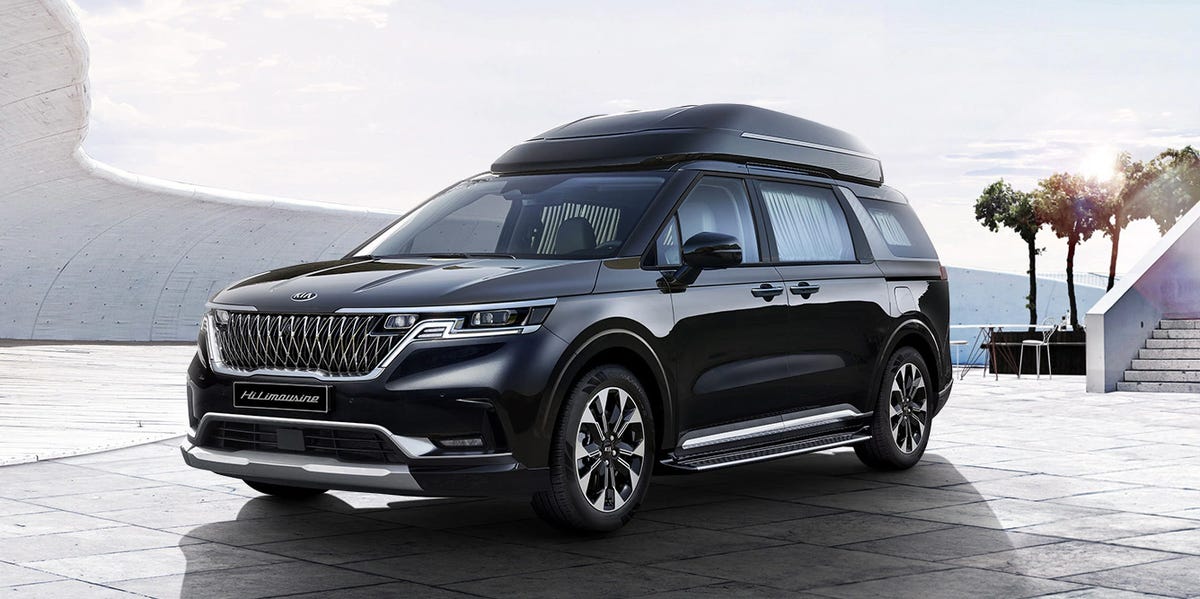 Kia revealed a new ultra-luxury version of its minivan for the Korean market.Called the Carnival Hi Limousine, it has a plush interior with special features including curtains and an air purifier.The Carnival should arrive in the U.S. as the 2022 Sedona, but it's not...